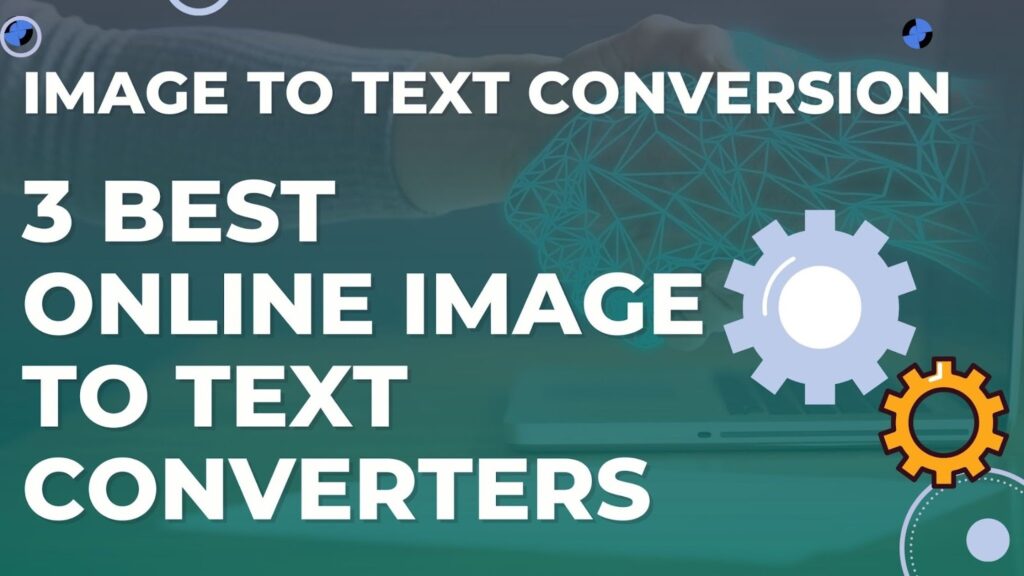 Navigating the online world can sometimes feel a bit overwhelming, especially when you're looking for tools to help with specific tasks. 
In this article, we'll simplify one such process for you – converting images to text. If you've ever had a picture with text on it and wished you could extract that text easily, we've got the perfect tools for you.
This guide will focus on three exceptional tools for this task.
First, let's delve into what Imagestotext.io is and how it works. This handy online tool offers a simple and effective solution for converting text present in images into an editable and searchable text format.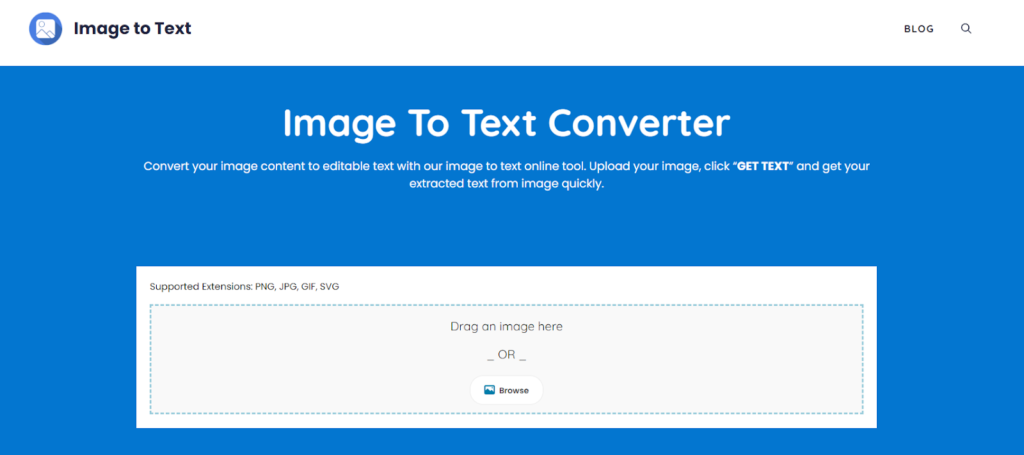 It uses advanced optical character recognition (OCR) technology to analyze images and extract text from them. You could have a scanned document, a photo of a sign, or any other image, and Imagestotext.io will do its best to pull out the readable text. 
Key Features of This Image-to-Text Converter
Here are the main features that make Imagestotext.io stand out:
Free to use: In a world where many quality online services come with a price tag, Imagestotext.io is refreshingly free. This means you can use it to convert as many images as you want without worrying about the cost.
Direct file upload from the device: This feature offers convenience at your fingertips. You can easily upload the image files directly from your computer or smartphone, without needing any intermediate steps.
Multilingual conversion: Whether the text on your image is in English, Spanish, French, or any other language, Imagestotext.io can handle it. This multilingual support widens the tool's usability to a global scale.
Supports multiple extensions: The tool supports a variety of image file types, including JPEG, PNG, BMP, TIFF, and more. This allows you to convert almost any image you have, regardless of its format.
Pros and Cons
Pros:
It's free, easy to use, and requires no sign-up, making it accessible to everyone.
The multilingual conversion feature accommodates users from around the globe.
The diverse file extension support ensures that most images can be converted.
Cons:
The accuracy of text extraction may vary depending on the quality of the image and the clarity of the text within it.
Onlineocr.net
Shifting gears to our next tool, Onlineocr.net is another fantastic option to consider when you're in need of converting images to text.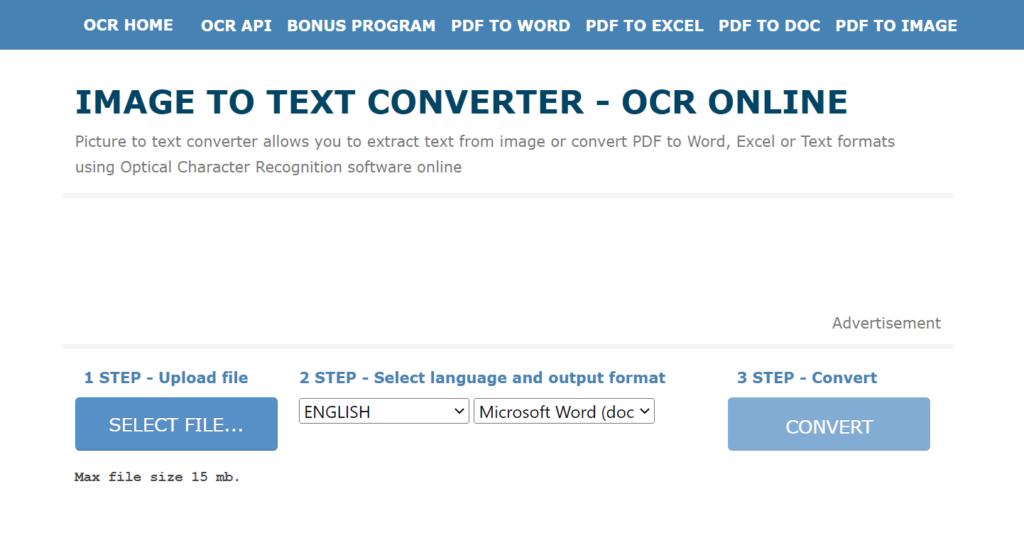 This online tool uses OCR technology to analyze text within images, offering an accessible and user-friendly interface to all users, regardless of technical proficiency.
Its function is to simplify the often tedious task of manual text extraction and replace it with a swift, automated process.
Key Features of This Picture-to-Text Converter
Onlineocr.net offers several impressive features to enhance user experience:
Maximum file size of 15MB: This tool stands out because it allows users to upload fairly large files, with a maximum size of 15MB. This flexibility makes it suitable for more substantial images that contain a lot of text.
Free of cost: Similar to Imagestotext.io, Onlineocr.net is also free to use. This accessibility ensures that users can avail its services without having to spend a dime.
Multilingual support: Onlineocr.net doesn't limit you to just one language; you can select your preferred language from a dropdown list. This multilingual support is a significant plus for users who need to convert text in various languages.
Accepts multiple extensions: The platform accepts a broad range of image file formats, providing you the freedom to upload images regardless of their file extension.
Download output in multiple formats: A distinguishing feature of Onlineocr.net is the ability to download the converted text in different formats such as Word, Excel, or plain text. This feature gives users the flexibility to use the output in the way that suits them best.
Pros and Cons
Pros:
The ability to handle larger files up to 15MB is a distinct advantage.
The multilingual support is comprehensive, allowing for conversions in various languages.
The option to download converted text in different formats adds a level of convenience for different use cases.
Cons:
Just like any OCR tool, the quality of the converted text might not be 100% accurate, especially for images with lower quality or more complex fonts.
The website may display ads, as it is a free tool.
Image to Text Converter – Picwish
Rounding up our list of top three image-to-text converters is the unique tool known as Picwish.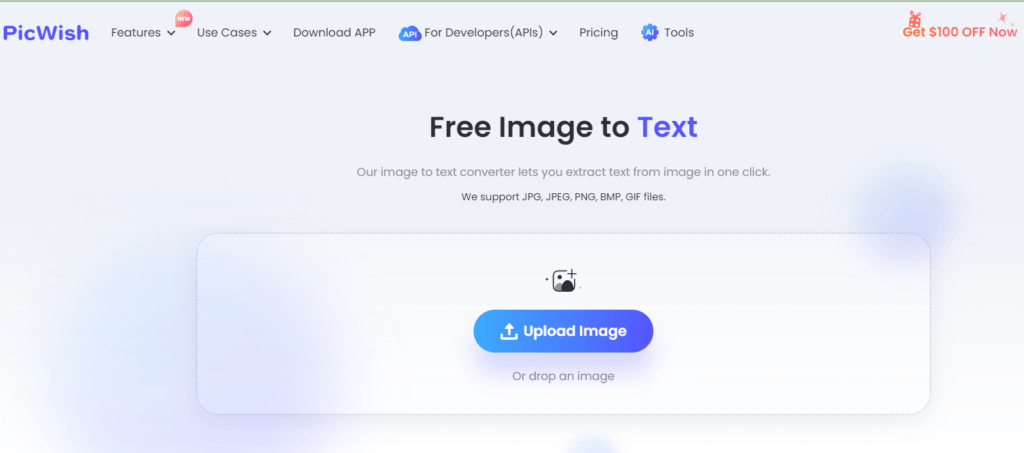 Unlike conventional image-to-text converters, Picwish goes a step further by incorporating user-friendly features that enhance its utility and efficiency.
With Picwish, you can transform the text in your images into an editable format swiftly and accurately, thanks to its state-of-the-art OCR technology.
Key Features of This Photo-to-Text Converter
Picwish presents a set of features that align with user needs while ensuring ease of use:
Supports multiple image formats: Whether your image is in JPG, JPEG, PNG, BMP, or GIF format, Picwish has got you covered. This wide-ranging compatibility ensures that users aren't limited by the type of image file they want to convert.
Free of cost: Despite offering high-end features, Picwish is free of cost. You can convert as many images as you want without having to worry about any hidden charges or subscriptions.
Login or Signup required: To use Picwish, you need to create an account. This requirement helps keep your conversions secure and private. Plus, it allows the platform to save your conversion history, which can be handy for future references.
Pros and Cons
Pros:
Supports a variety of image formats, providing flexibility in the types of images you can convert.
Free to use, making it accessible to everyone.
The requirement of login/sign-up adds a layer of security and personalized experience.
Cons:
Unlike the other tools we've discussed, Picwish requires users to sign up or log in to use the service.
Direct Comparison
| | | | |
| --- | --- | --- | --- |
| Features/Tools | Imagestotext.io | Onlineocr.net | Picwish |
| Free of Cost | Yes | Yes | Yes |
| Supports Multiple Formats | Yes | Yes | Yes |
| Multilingual Support | Yes | Yes | No |
| Max File Size | Unlimited | 15MB | Not specified |
| Requires Login | No | No | Yes |
| Download in Multiple Formats | Direct Copy | Yes | Direct Copy |
| Direct File Upload | Yes | Yes | Yes |
Conclusion
And there you have it! Our top three online tools for converting images to text. Whether you choose Imagestotext.io, Onlineocr.net, or Picwish, you're bound to experience an efficient, user-friendly process that simplifies what could otherwise be a time-consuming task.