The integrated circuit is the heart and soul of any device. The black chips on every circuit are ICs that are fundamental to any circuit. IC design is used to create this powerful circuit. Cell phones, power computers, wearable medical devices, and many others have IC design chips.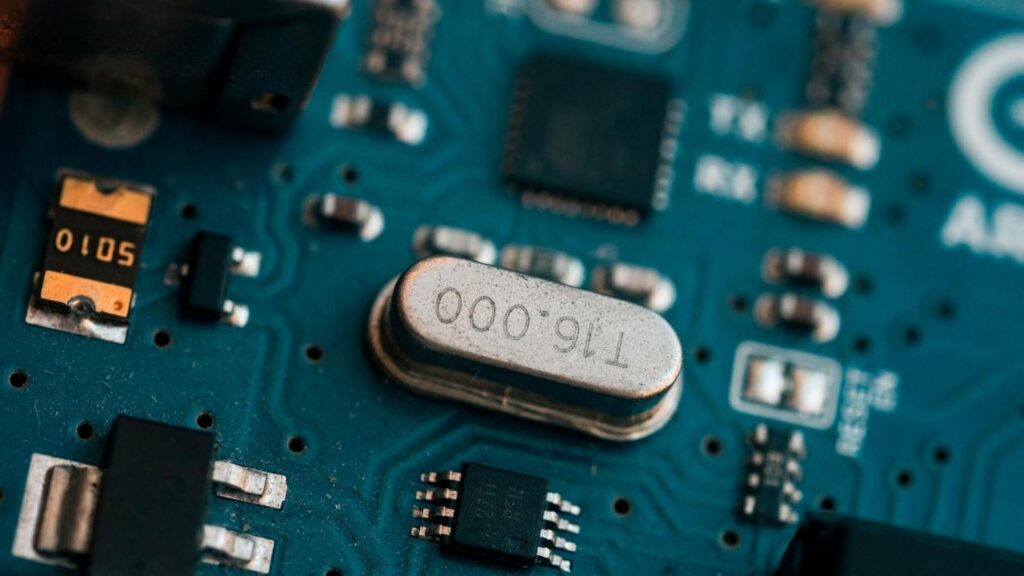 Such IC design based microchip devices allow us to develop the latest technologies. Even using IC design circuit-based artificial intelligence, industries are operating machines that work automatically without any human operation.
Designing IC design is a tough task, and designers have to use the latest IC design tools to create them. Electronic computer-aided design tools are used as a standard by the electronic manufacturer to develop these IC design layouts.
A variety of programs EDA software/design tools are employed to design various types of devices, circuits, PCBs, and particularly IC design. In this post, we will discuss the best IC design tools by Mentor, Cadence, and Synopsys to make this design task easy.
Purpose of EDA Programs in IC design
The primary reason for employing an EDA Program is to arrange the stages from RTL to GDS. The trick to generating high-quality IC design is to follow production stages meticulously. The Place and Route phase is crucial because it determines ideal solutions, for instance, where to position IC design sub-parts.
EDA running on Linux or Windows easily completes and tests IC design and Layout. Four major steps occur while designing IC circuits, including architectural design, logical design, physical design, and testing, then manufacturing IC circuits by reliable circuit manufacturers.
IC design Resources from Synopsis
Synopsys is the market leader in IC design tools and offers numerous design tools for designing IC circuits. Synopsys design tools are utilized in silicon IC design, verification, integration, and security testing. One of such powerful IC design tools is Fusion.
Fusion is a cloud-based IC design EDA capable of RTL synthesis, physical verification, and design verification, Test Automation, and, most importantly, the physical application of RTL to GDS. It is available on platforms like AWS, Microsoft Azure, and their own Cloud System.
IC Compiler II is the route and placement tool of Fusion. This Synopsys tool is capable of n-levels designs, bus structures, and complex layouts and is capable of both prototyping and final IC design circuits.
Design Compiler, TestMAX, RTL architect, prime power, and prime time are some other important tools of Synopsys Fusion that aid in IC design.
IC design Resources from Cadence
Spectre and Virtuoso are two powerful IC design Resources from the Cadence IC design tool. Like most IC design software, the cadence design tool works on operating systems such as Linux and operates on servers. They are highly integrated IC design tools that are best to use in designing IC circuits.
Virtuoso is mainly used for IC design Schematic editing, circuit Layout, design rule check, and comparison of IC design schematics with layouts. At the same time, Spectre aids in AC, transient, and DC analysis, linear circuit S-parameter analysis, and non-linear circuit RF analysis.
Virtuoso also comes in ADE Product and Layout Suite. Virtuoso Layout Suite helps IC design engineers in creating various mixed-signal, digital, and analog IC designs and lets them implement them from chip to device. This suit supports automatic routing, module generation, mixed-signal floor planning, and layout optimization.
On the other hand, ADE Product is connected to Circuit Simulator and helps in early-stage designing and testing of IC design. Its major purpose is to optimize the IC design before it reaches its final stage. Spectre offers SPICE simulation for mixed-signal, digital, and analog IC design. It also provides a detailed analysis of IC design at the transistor level and improves the manufacturability of IC design.
Another IC design tool by Cadence is SiP Layout. It offers a base layout framework that is constraint and rule-based. It also provides 3-dimensional design display, validation, and IC design modification capabilities.
IC design Resources from Mentor Graphics
Mentor Graphics is one of the well-known names in the circuit designing industry. Tanner EDA is Mentor graphics' best offering regarding IC design. It can work on both Windows and Linux operating software to design IC circuits.
Tanner EDA can design, Layout, and test analog and mixed-signal IC design circuits. Whenever we use this IC design tool, it completes IC circuits in four phases: IC design schematic creation, IC design analog simulation, IC design layout creation, and IC design verification.
Tanner's schematic creation is integrated with its simulation, allowing IC design engineers to see schematics and track errors. Any issue in the schematic can be countered and removed in this step. Designers can even check current and voltage in this step using its tool. Finally, they can add and edit components in the IC design using the library.
In the analog simulation step, they can check the IC design parameter sweeping, transient analysis, DC/AC analysis, etc., then proceed toward the Layout. In waveform viewer, large files can be handled to display and calculate FFT results.
In Tanner L-Edit, schematics design rules, netlists, and parameters are checked, and then the IC design layout is automatically created as parameterized cells. Finally, this design tool, Caliber One, physically tests the IC design layout and approves it for IC design circuit manufacturability.
Analog IC Design Automation
AIDA simplifies the designing of mixed-signal and analog ICs. Its primary goal is to automate repeated design chores successfully. It accomplishes this by simplifying design recycling and responding quickly to modifications inside analog cell specifications.
Designing an Integrated circuit is challenging, and many reliable IC design EDA tools are on the market. For the best IC design, hiring a professional PCB manufacturer is better for designing and fabricating a reliable IC design for you.
Final Words
In this post, we have discussed the IC circuits and leading design resources of IC design. We have explained and contrasted the IC design resources of Cadence, Mentor, and Synopsys. If you are looking for the best manufacturer to offer you the best IC design services, contact Hemeixin PCB.
Hemeixin is the leading supplier of HDI PCB and modern electronics solutions and services. You can contact them for reliable electronic circuits, design, manufacturing, and services.