Images are considered an important type of content we see online. You will see frequent use of images on various kinds of websites. From blogging websites to education platforms and e-commerce stores to social media, images are found in abundance. Images are used on the web for various purposes. Images help digital marketers and website owners make a web page engaging. 
Similarly, you will see product pages of e-commerce stores loaded with product photos to help consumers get sufficient knowledge about the product they are interested in.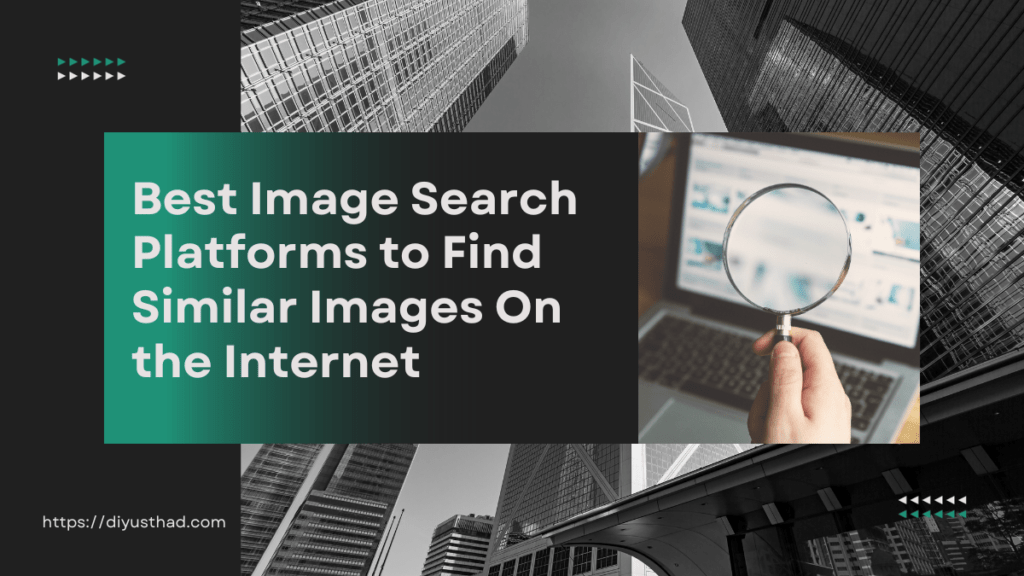 You will also find images such as diagrams and infographics on edutech platforms to help people learn complicated concepts quickly. Lastly, social media is a hub of imagery where you find all the types of images. You may need to find a particular image online for various reasons. For instance, you may want to know about a place, person, or object. You may also need to find the vendor selling a particular product, and you only have the image of that product. So what will you do? The answer certainly is to perform a search online.
However, you won't find anything fruitful using text search.
A reverse image search platform is the only way to get your desired picture search results. However, many people don't know much about platforms that can help them find highly accurate search results on the web.
Luckily, this article has all the information you need, as it discusses the best image search platforms to find similar images online.
Read on to learn more.
Google.com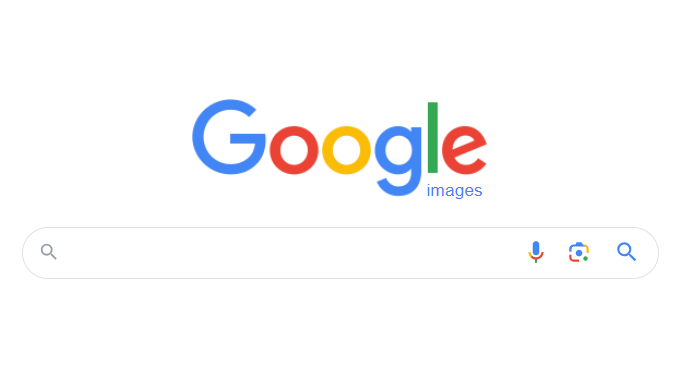 Google is considered the pioneer in the web search domain. It has acquired over 90% of the search engine market. People now use the term 'Google' as a synonym for web search, which reflects its authority. Keeping this aside, Google was also the first search platform to introduce a specific utility, "Google's Image search", to help users quickly find similar images online using the reverse image search method. 
The advanced Google Vision algorithm backs this utility and helps it deliver highly accurate search results to users who use this utility to find similar images online. However, it is worth mentioning that this algorithm doesn't assure 100% accurate results. Moreover, you may fail to find your required picture search results because of indexation issues.
DupliChecker.com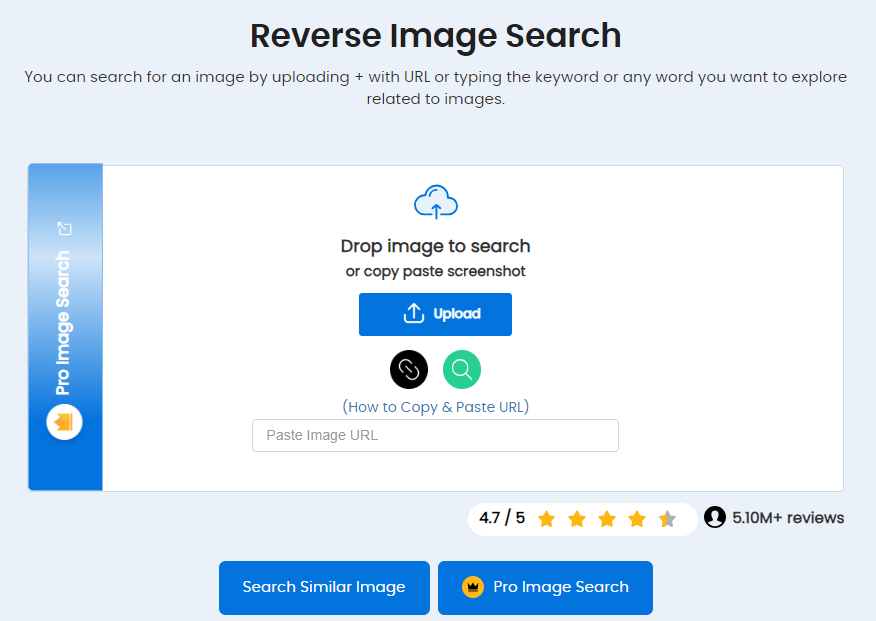 You may fail to find similar images if you rely on a single platform to find visually similar search results for a particular image. You may perform reverse image searches on multiple platforms individually to find your desired similar images.
However, this process will be considerably time-consuming and laborious as well. The best way to find similar images online is by using a utility capable of displaying results from all those above and other renowned platforms in one go.
DupliChecker offers one such utility. This reverse image search utility can bring visually similar search results to an image from all renowned search engines. You simply have to upload an image on it, import it from cloud storage platforms, enter the URL, or input the keyword that best describes the images you want to find, and it will display results from all platforms. This picture search facility is free to use and accessible from multiple devices. Hence, it can be a perfect solution for you to find similar images on the internet. 
Image-Search.org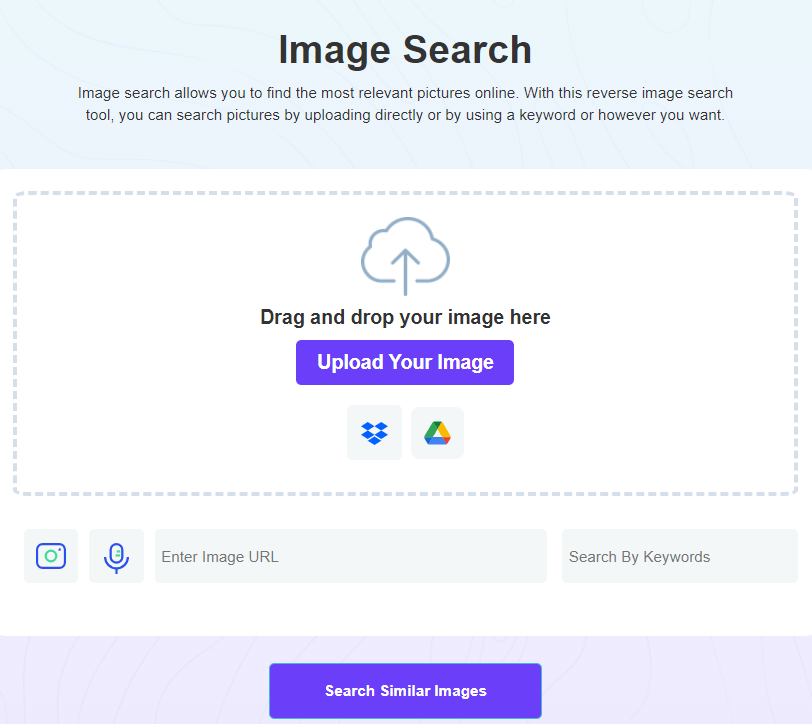 Image-search.org is another platform that allows users to perform reverse image search and find visually similar images to the input image. However, unlike the picture search platforms mentioned earlier, it is not a subsidiary of any renowned search engine platform. 
Image-search.org works independently in every aspect. This utility displays image search results with the help of an indigenous algorithm. In addition to having an indigenous algorithm, it comes with its indigenous database and web crawlers to display reverse image search results. Its database has over a billion images, meaning you have plenty of chances to find your desired search results through it.
Bing.com
Bing, as a search platform, gets the most attention of worldwide web users after Google. It turned the head of netizens lately by introducing a feature that allows users to search the web using interactive AI. This feature is supported by the recent groundbreaking AI platform ChatGPT. However, it is not the only reason why Bing gets so much attention from worldwide users. Bing also carries the tag of Microsoft, a serious competitor to Google.
In addition, it also offers a highly efficient reverse image search facility named Bing Visual Search to help netizens find similar images on the web. A highly advanced Microsoft Azure algorithm powers it to help users get highly accurate photo search results. However, Bing Visual Search can not offer 100% accuracy like Google Images. The problem lies in the algorithm's efficiency and web crawlers' ability to index all the results relevant to an image search query.