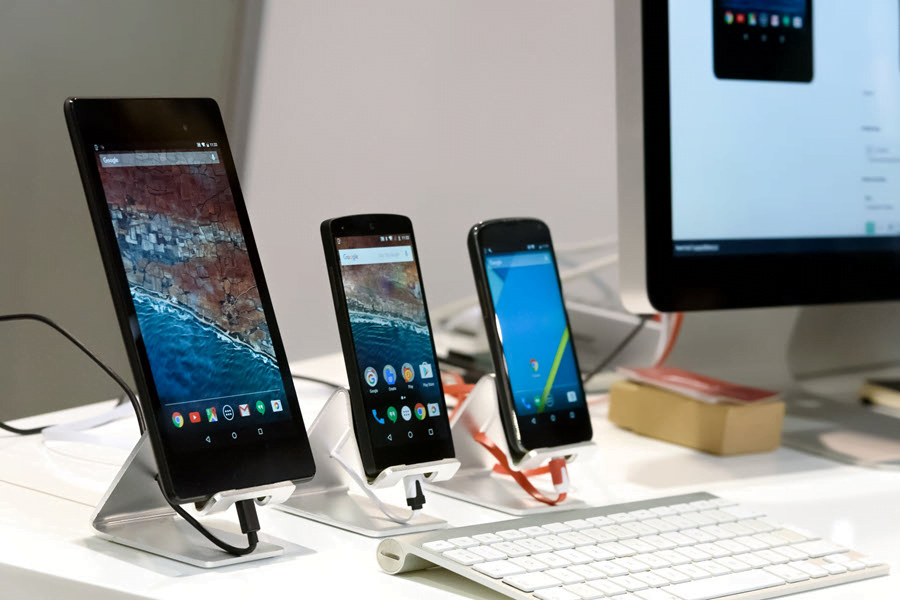 There's a positive side to using the latest tech devices, and mostly, it goes unnoticed. The gadgets that we use in our daily lives make us productive in handling tasks and help us accomplish them without hassle.
In this article, we will discuss some of these gadgets and how they are helping us in our day-to-day routine.
Smartphones
We all know that smartphones have emerged as a revolutionary technology and have taken the world by storm. Today you can call and see your dear ones living on another continent through video calls. Plus, you can capture your best moments to cherish for life.
You can use your mobile phone to make payments or browse the web. It helps you to stay up-to-date with what's happening in the world. Whether you want to learn a recipe or attend a webinar in a different time zone, smartphones are there to help you.
Laptops
After smartphones, another gadget that has transformed our lives, as well as the way we work, is – laptops. You can do almost everything using your laptop, from playing games to sending emails to watching movies and attending meetings.
Your laptops help you multitask while staying organized. Suppose you want to watch a video while sending an email to your colleague; you can use picture-in-picture, and learning how to do picture-in-picture on Mac, for example, is relatively easy.
Tablets
When you are looking for something bigger than your smartphone yet more compact than your laptop, a tablet is what you need. While smartphones allow you to watch videos, tablets give you more screen estate to enjoy the movie you like.
Graphic designers who like creating amazing artwork on the go can buy iPads to make their lives just easier. Procreate is an excellent drawing tool that helps you to put your observations and thoughts into reality on a digital canvas on iPad.
Entertainment Hubs
You must be familiar with the feeling of not finding your TV remote when you are eagerly waiting to skip a video that comes in the way of your entertainment. That's the moment when you realize how important a remote-less entertainment hub is for your living area.
In such situations, the entertainment hub can turn your smartphone into a universal remote that you can use for changing channels or adjusting the volume on your TV, MacBook, speakers, and array of other devices.
Smart Watches
The latest smartwatches available in the market are smart enough to detect your health conditions. They are your personal assistant that gives you constant reminders and alerts you if they detect anything unusual happening in your body.
Today's smartwatches are waterproof, so you can wear them in any weather conditions. Whether you want to read your text messages, track your workout, make a phone call, or keep a record of your heart health, you can rely on your smartwatch.
Internet Security Firewalls
Not to mention, your home network security is at risk – most of the time, as new threats, are on the way to reach your digital devices. Even if you have a responsive antivirus app installed on your devices, your data can still be vulnerable to internet risks and hacking attempts. 
Having an internet security firewall in the form of a WiFi Router is the potential way to safeguard your personal information and keep your financial data safe. With parental control capabilities, the router allows you to manage what your child watches on the web.
Smart Robot Vacuums
Only a few of you can understand the pain of cleaning those nooks and corners of the house or the dust accumulated under your living room furniture. Cleaning is a tough job, and the irony is that you need to do it repeatedly, almost every day.
That's when a smart robot vacuum can be helpful. The robot comes with a slew of features that work seamlessly to clean your home from every single corner and dark spot. By creating a virtual map of each room, it ensures that everything is clean and clear.
Indoor Security Cameras
Installing a security system in your new house can be pricey. The indoor security camera equipment available in different models and designs can protect your home from prying eyes. Plus, they are a cost-efficient way to stay safe and secure. 
These cameras create different clips of the day's event to keep you informed about what's happening on the premises. Using the app, you can watch your house from any remote location to ensure peace of mind.
Portable Battery Chargers
A busy work schedule and a never-ending to-do list let you easily forget that the smartphone battery is running low. The situation becomes more intense when you don't have a power outlet available in proximity.
A portable USB battery charger is all you need to save your day. The slim design makes it easy to carry in your handbag or backpack. Many chargers come with multiple ports that allow you to charge your smartphone and tablet simultaneously.