What is WiPhone?
WiPhone is a distinct, simple phone for makers.
The ease with which the electronics and software can be extended and changed is intended to facilitate hackers, a feature for which standard phones are inadequate.
A VoIP mobile phone is WiPhone. Free HD voice calls are made over WIFI. This indicates that there is no mandatory service contract and that you own it forever.
Features
VoIP Calls – It uses WIFI to make HD voice calls, for free. This means that there is no required service contract – and it's yours for life.
2.5-inch screen with a resolution of 320 x 240 pixels
WiFi 802.11 b/g/n
Micro USB for charging, serial communication & firmware updates.
3.5mm audio jack
Internal microSD slote
700 mAh battery – 8-hour talk / 1-week standby (estimated)
25 button keypad – All keys are user-programmable
Espressif ESP32 at the heart can be programmed using Arduino or MicroPython.
20 programmable GPIO pins on the back of the phone.
Expansion Boards
The WiPhone can be expanded using daughter boards. The entire back of the phone is a removable panel that can be customized with any functionality using a standard 1.6mm thickness PCB.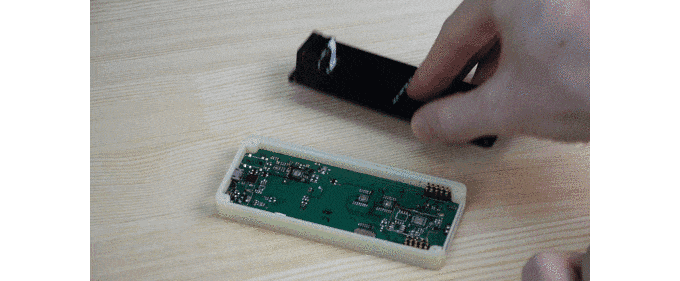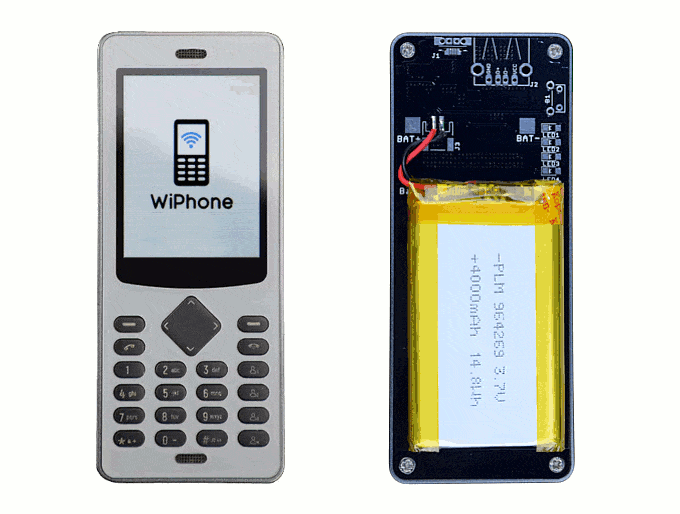 Wiphone ESP32 Pinout Diagram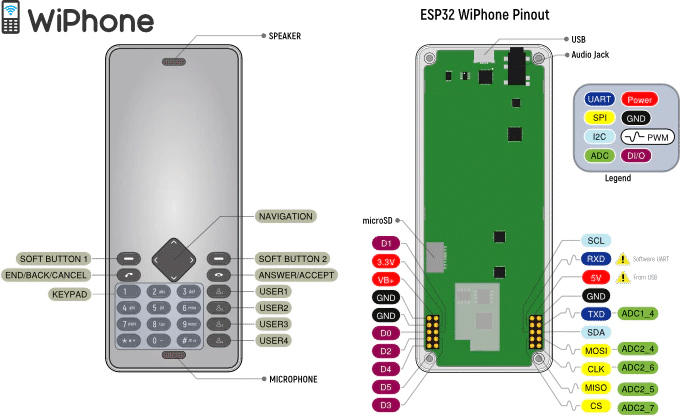 Programming
Wiphone can be programmed in Arduino or Python.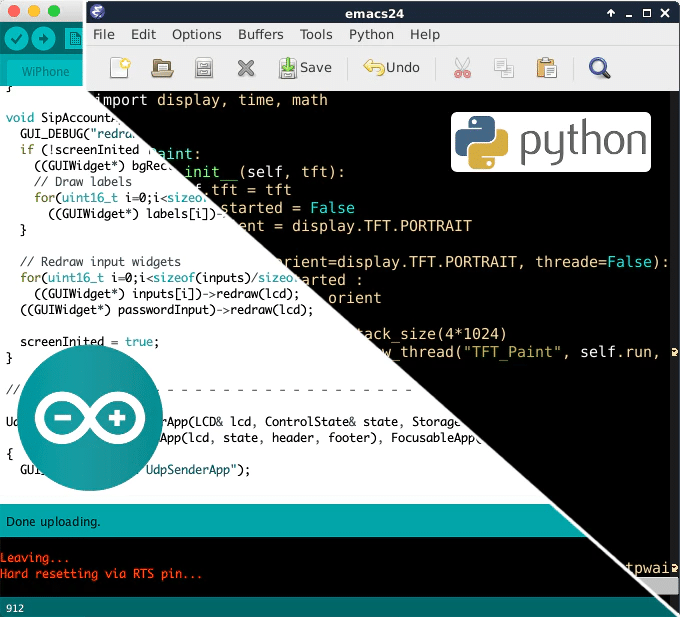 Example Projects
An RC car made with WiPhone
This is the coolest way ever to answer a phone: