What is cellular IoT?
It's a way of connecting physical things (like sensors) to the internet using basically the same stuff behind your smartphone. Instead of needing to create a new, private network to house your IoT devices, they can piggyback on the same mobile network as smartphones. Cellular IoT provides an alternative to low power, wide area networks (acronym: "LPWAN") like the non-cellular "LoRaWAN" and "Sigfox" technologies, which operate in unlicensed bands.
1.Hologram.io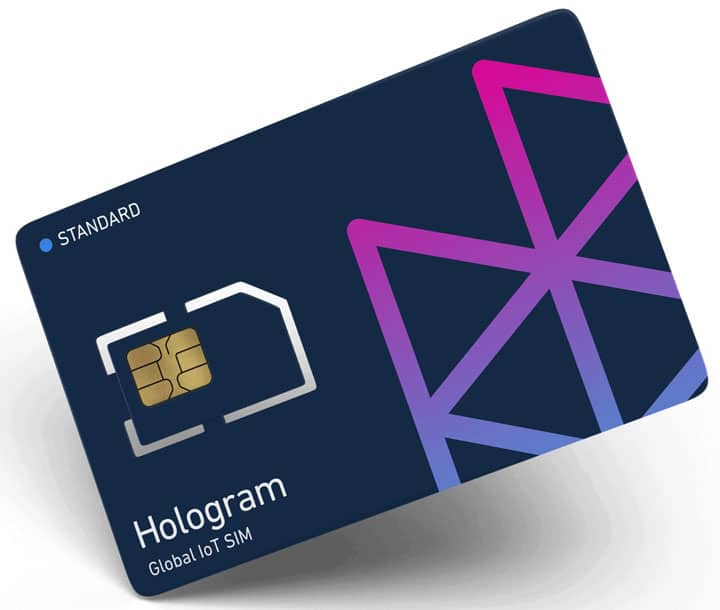 The easiest-to-use cellular platform for IoT devices. Scale deployments with a single global SIM and network in over 196 countries across 550 carriers.
One Global SIM Card
A single hardware-agnostic SIM card and eSIM eUICC chip for 2G through LTE Cat-M globally — on over 550 networks.
Seamless Network Coverage
Switch seamlessly and stay connected across a breadth and depth of carriers in over 196 countries.
Flexible, Scalable Pricing
No contracts, quotas, or negotiations. Activate, change, or pause plans anytime via our Hologram Dashboard or APIs.
Developer Connectivity Tools
Accelerate your IoT product launch with our connectivity REST API, SDK, and developer resources.
ARDUINO SIM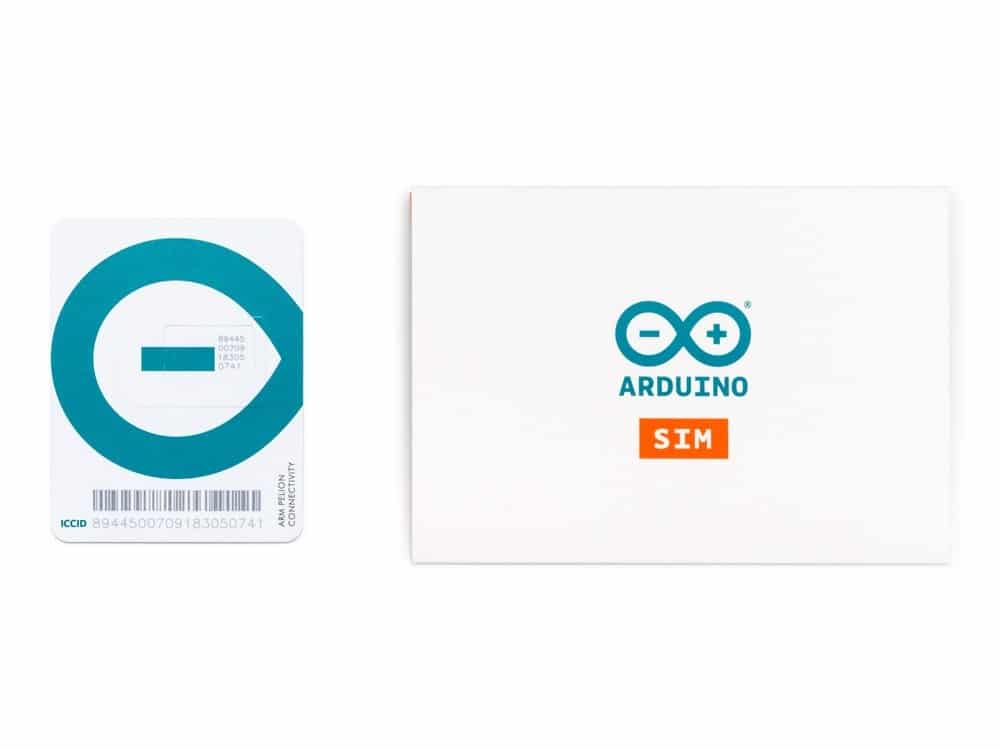 Monitor and control your devices anytime, anywhere with Arduino IOT Cloud*. Arduino SIM is ideal for connected devices on the go, or in areas without reliable WiFi.
Activate your SIM here!
Compatible with the MKR GSM 1400 board.
* Arduino SIM connects to Arduino IoT Cloud only. Subject to cellular network availability.
** Currently available for USA customers only.
Can the SIM connect to the internet?
Initially, the Arduino SIM will be limited to connectivity to Arduino IoT Cloud only – with the ability to bridge out to the wider Internet using webhooks and APIs coming later in the year.
How do I pause my SIM?
You can pause and re-start your SIM here. Please note your SIM can be paused for a maximum of 6 months and there is an ongoing paused fee of $0.30 USD per month plus applicable taxes. (n.b. the SIM cannot be paused during your free 90 day trial period).
Where will my SIM operate?
You will be able to connect to the Arduino IoT cloud from over 100 countries, enabling you to use your device around the globe – check country coverage here.
Please note the Arduino SIM contract is currently available worldwide except Brazil.
Can I use other SIMs?
Yes! You are free to use any cellular service you prefer, and put any SIM you like in your Arduino cellular boards.
I'm having troubles with my Arduino SIM
If you're having technical problems connecting your device, be sure to check out the SIM forum.
For billing and SIM account issues please contact Arduino account support.
Things Mobile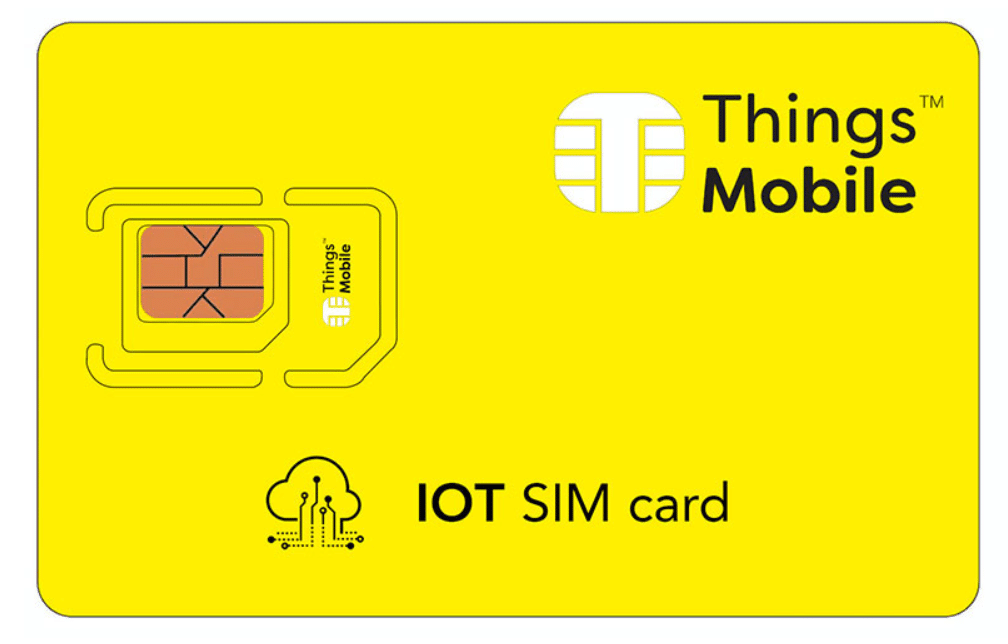 Things Mobile has global coverage, a multi-operator GSM/2G/3G/4G LTE network, no fixed costs, no expiry date and the most competitive rates around.
It works anywhere in the world
Things Mobile offers coverage in more than 165 countries around the world and supports all currently available networks: 2G, 3G, 4G LTE, CAT-1, CAT-M1 and soon NB-IoT. In particular, the 2G network is still an optimal solution if you are not ready yet to switch to the 4G LTE network.
It fits any device
All you need to connect your IoT or M2M device is our unique SIM card, which works anywhere in the world and guarantees high levels of performance for every need. The Things Mobile SIM card is available in all sizes: mini (2FF), micro (3FF), nano (4FF), SIM-On-Chip (MFF2 embedded).
A clear plan
Things Mobile has unbeatable rates in all countries around the world and has no initial, fixed or management costs: just pay what you use. In addition, you can have custom plans built around your business needs.
Multi-operator connectivity
Things Mobile connects to a network of more than 350 roaming operators, providing you with the world's largest mobile telecommunications coverage so that your IoT or M2M devices can reach where they are needed. What makes our IoT network special is that is always on the move and available even in places with difficult access.
Protect your data
Things Mobile meets the highest international standards of privacy and security for your sensitive data.
GSM Localization
The Things Mobile SIM card can be localized via a sophisticated and accurate GSM triangulation system.
APIs for custom integrations
All control and management functions are available via APIs.
SIM Management
Check your SIM card traffic from an effective and comprehensive web platform: Wherever your device is, you will have a single contact person, a single contract, a single portal and, of course, a single invoice. Management, like technology, helps simplify things.
Data Threshold and User Alerts
Set the limits of usage and personalized alerts when certain thresholds are reached or set a maximum operating time for your SIM card. Any activity on your device can be configured, customized and monitored.
Traffic Details and Costs
Manage your devices' consumption in real-time on a global scale: check out CDRs with details of costs on the web platform or download them in your preferred format.
VPN
Connect your devices to your private company network. Create all the private networks you want and we will give you the best possible connection.
Sending and receiving text messages from the IoT Portal
Send and receive text messages from your devices quickly and easily with the IoT Portal.
Fixed IP
Things Mobile offers three types of fixed IP: 1) The standard private fixed IP model is the safest. These SIM cards have fixed private Internet protocols. 2) The custom fixed private IP model uses the same method as the standard model. However, IoT devices use a Customer-defined APN and IP address. 3) The public fixed IP model provides a public IP address. This allows you to connect to a router and connected IoT devices from any computer connected to the Internet.
JT IoT Solutions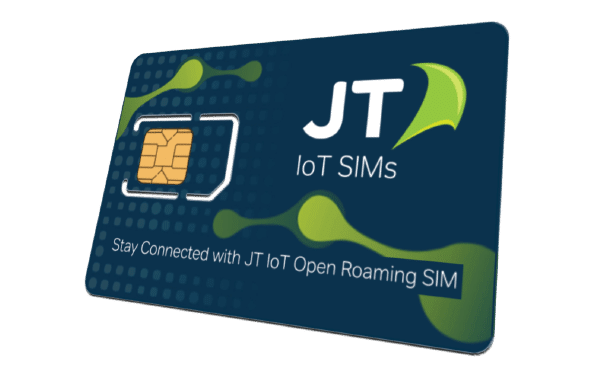 Global Multi-Network Connectivity
Access 600+ global networks in over 180 countries
Choose the best network signal among the available networks
Consistent service quality and reliability
Fixed public and private IP solutions
99.995% service level agreement (SLA) and 24/7/365 customer support
Connectivity Management Platform
Manage your entire SIM estate on a single platform
Monitor real-time connectivity status and diagnostic information
Full API suite integration
Data analytics and device-level reporting
IoT white-labeling (MVNO in a box)
Gain full control over your device connectivity
Open Roaming IoT SIM Cards
No steering or network reference
Choose between pre-paid and post-paid model
Support all SIM form-factors and OTA IMSI swap
Open roaming with global multi-network connectivity
Managed by a single connectivity management Nomad platform
Source: https://www.iotforall.com/what-is-cellular-iot/