The Raspberry Pi Foundation has announced the Raspberry Pi 400, a compact keyboard with an ARM-based computer built-in. Just plug it into a TV or monitor using one of its two micro HDMI ports, insert a microSD card, attach a power cord and mouse, and you've got yourself a basic computer for day-to-day tasks, coding, or media playback.
The Raspberry Pi 400 costs just $70, and that's if you don't want all the bells and whistles. But the $100 option is an even better option, as the bundle packs everything you need to get your Raspberry Pi computer going as soon as you open the box. Aside from the PC-in-keyboard computer, you also get a mouse, a USB-C power supply, an SD card that runs the Raspberry Pi OS, and a micro HDMI to HDMI cable that you'll need to hook up the PC to a monitor or TV. The latest edition of the Raspberry Pi Beginner's Guide is also included in the $100 package.
Specifications
When it comes to specs, the Raspberry Pi 400 packs is faster…
1.8GHz Broadcom quad-core Cortex-A72 64-bit processor
4GB of LPDDR4 RAM
Dual-band 802.11 ac wireless
Bluetooth 5.0 BLE
Gigabit Ethernet port
2x USB 3.0 ports
1x USB 2.0 port
2x micro HDMI ports
microSD card slot
Horizontal 40-pin GPIO header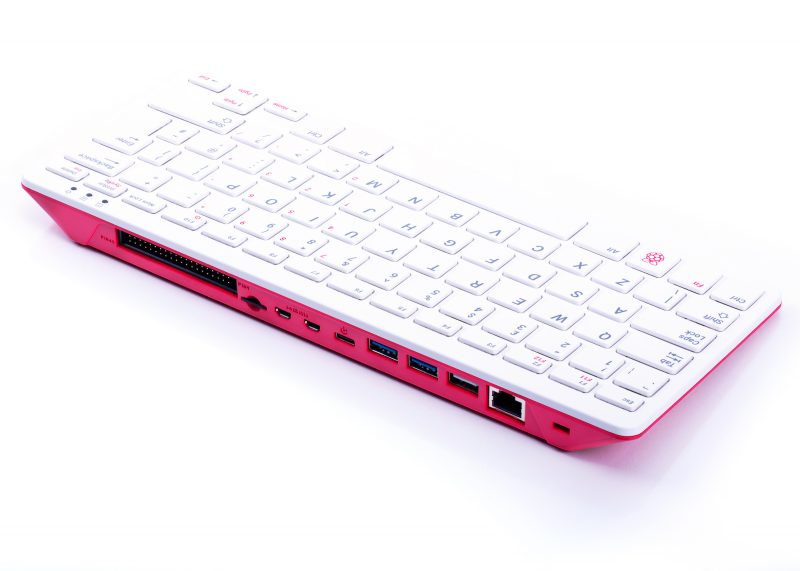 Buy the computer
Saving money by bringing your own peripherals has always been part of the Raspberry Pi ethos. If you already have the other bits of the kit, you can buy a Raspberry Pi 400 computer on its own for just $70.
Buy the kit
The Raspberry Pi 400 Personal Computer Kit is the "Christmas morning" product, with the best possible out-of-box experience: a complete PC which plugs into your TV or monitor. The kit comprises:
A Raspberry Pi 400 computer
Our official USB mouse
Our official USB-C power supply
An SD card with Raspberry Pi OS pre-installed
A micro HDMI to HDMI cable
The official Raspberry Pi Beginner's Guide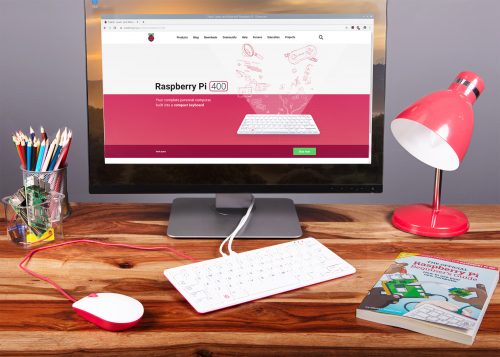 Where to buy Raspberry Pi 400
UK, US, and French Raspberry Pi 400 kits and computers are available to buy right now. Italian, German, and Spanish units are on their way to Raspberry Pi Approved Resellers.
Approved Resellers in India, Australia, and New Zealand will have kits and computers in stock by the end of the year.
Of course, if you're anywhere near Cambridge, you can head over to the Raspberry Pi Store to pick up your Raspberry Pi 400 today.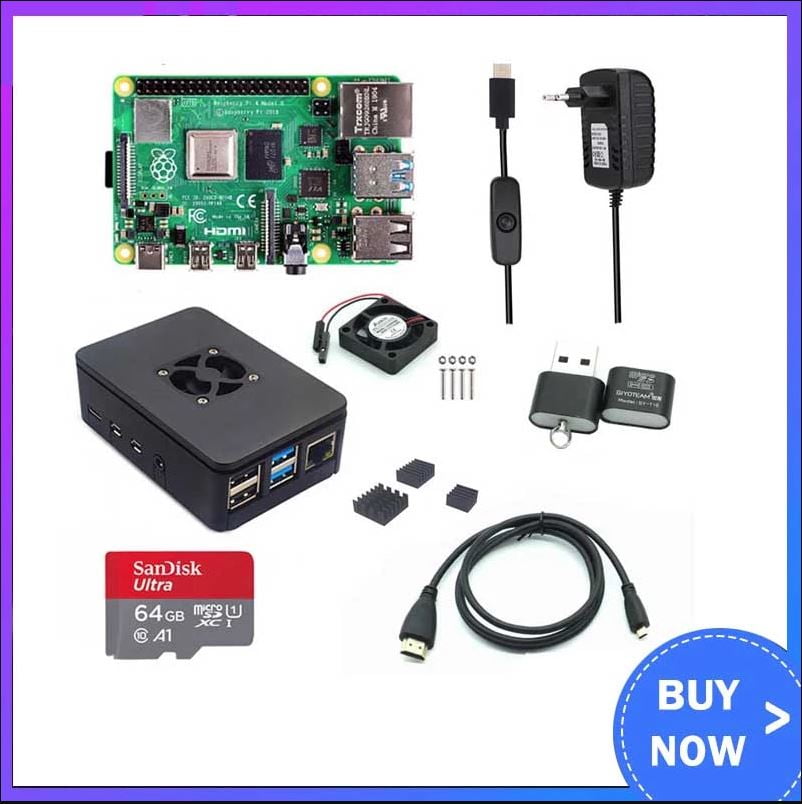 Source:
https://www.theverge.com/2020/11/2/21542278/raspberry-pi-400-keyboard-computer-arm-release-date-news-features
https://bgr.com/2020/11/02/raspberry-pi-400-price-specs-release-date-official/
https://www.raspberrypi.org/blog/raspberry-pi-400-the-70-desktop-pc/