What are PCBs? & Why do we need it??
Before telling you why I choose PCBWay lets talk a little bit about what are PCBs and their advantages.
In the early days of electronics, when vacuum tubes were king, all of the various components that made up an electronic device were connected together by soldering them either to each other or to terminal strips and tube sockets. Today, printed circuit boards have made connecting components simpler and cheaper.
Printed circuit boards (PCBs) are thin boards made from an insulating material, with a metal coated surface, sometimes on both the top and bottom. Etches are made in the metal with acid to create pathways for electricity to travel among various components which are surface mounted on the board with solder.
The invention of printed circuit boards is one of the factors that has enabled electronic circuits to be smaller, more compact, and contained on a convenient, rugged board. Holes drilled into circuit boards allow components such as resistors and capacitors to be inserted and soldered through automation. Reference https://sciencing.com
As an electronics hobbyist the first reason for me to choose PCBWay is because they will sponsor to create projects for students and peoples like us. They have already sponsored 500+ projects worth more than $27,000. For those who are eager to make their ideas in to reality this will be a great start.
If you need to apply for sponsorship check this link here.
Below are more services provided by PCBWay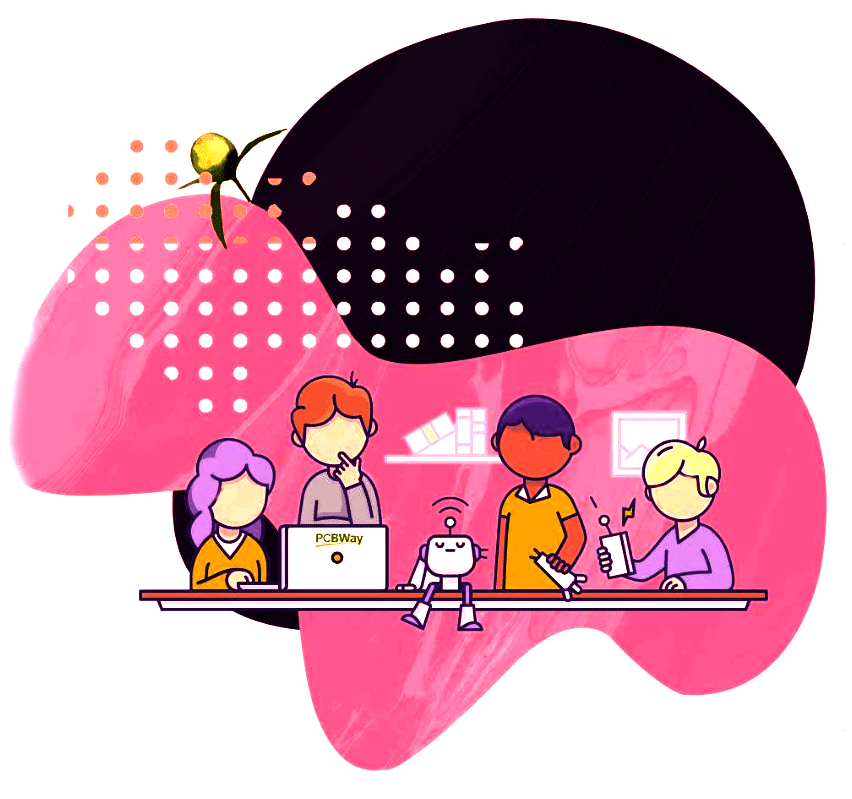 Primary and core function of PCB fab is to manufacture PCB prototypes. They have developed a convenient and functional PCB prototyping quote form which expands for selecting tons of parameters according to your design. 
It is hard to cover all the possible options. We can mention several that may be important initially. The basic settings are size and quantity. For instance, 10 pcs of 2-layer 50x100mm are as cheap as $5 without shipping cost.
There are even more materials available for prototyping. Let's take a glance at what are other prototyping materials provided by PCBWay.
Advanced Rigid PCB technologies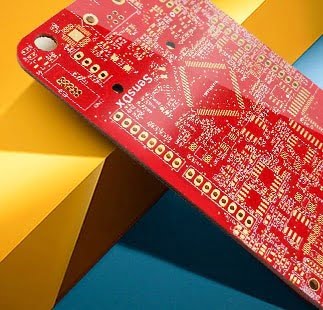 These include high tech and quality boards based on /HDI/Rogers/High-Tg technologies usually purposed for high-frequency electronics, automotive and other particular purposes. Choosing those boards to require a different level of expertise in designing PCBs. Read more…
Among all Metal core PCBs, Aluminum PCB is the most common type. The base material consists of an aluminum core and standard FR4. It features a thermal clad layer that dissipates heat in a highly efficient manner while cooling components and increasing the overall performance of the products. Currently, Aluminum Backed PCB is regarded as the solution to high power and tight tolerance applications. Read more…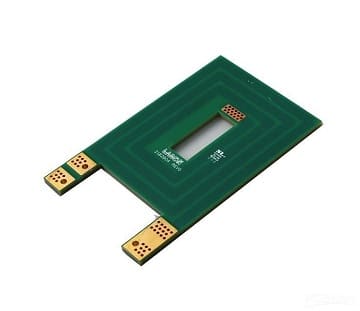 Thick copper PCBs are characterized by structures with copper thicknesses from 105 to 400 µm. These PCBs are used for large (high) current outputs and optimization of thermal management. The thick copper allows large PCB-cross-sections for high current loads and encourages heat dissipation. The most common designs are multilayer or double-sided. With this PCB technology it is also possible to combine fine layout structures on the outer layers and thick copper layers in the inner layers. Read more…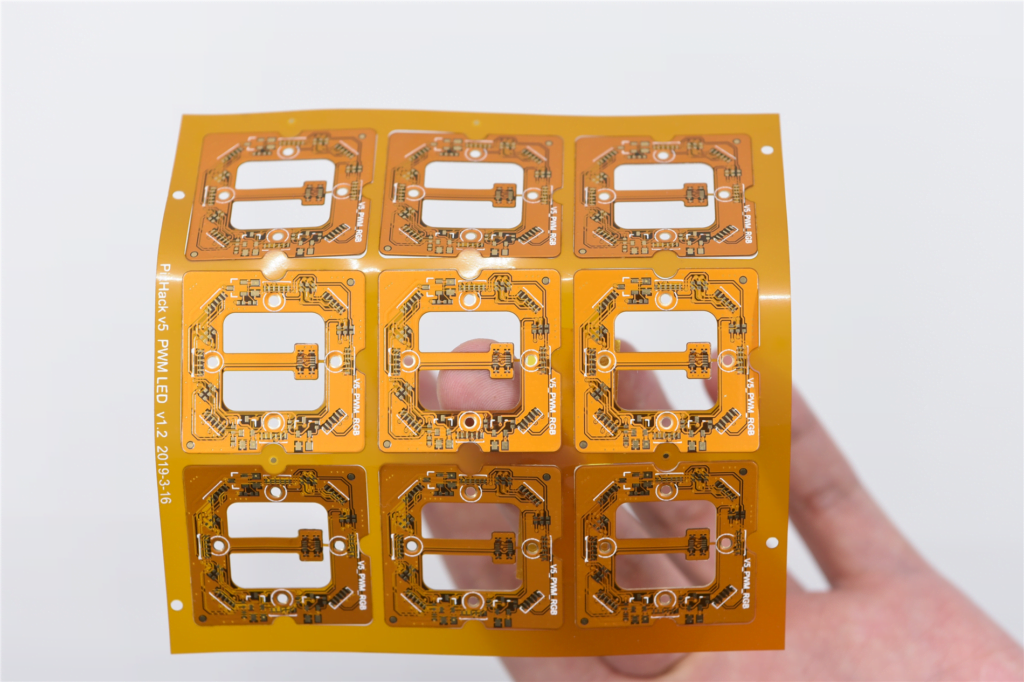 Rigid-Flex printed circuit boards are boards using a combination of flexible and rigid board technologies in an application. Most rigid flex boards consist of multiple layers of flexible circuit substrates attached to one or more rigid boards externally and/or internally, depending upon the design of the application. The flexible substrates are designed to be in a constant state of flex and are usually formed into the flexed curve during manufacturing or installation. Read more…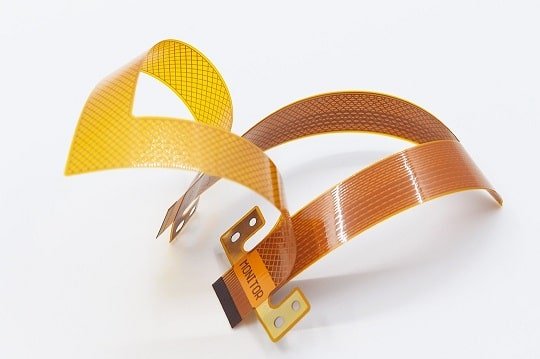 Flexible circuits (also variously referred to around the globe as flex circuits, flexible printed circuit boards, flex print, Flexi-circuits) are members of electronic and interconnection family. They consist of a thin insulating polymer film having conductive circuit patterns affixed thereto and typically supplied with a thin polymer coating to protect the conductor circuits. The technology has been used for interconnecting electronic devices since the 1950s in one form or another. It is now one of the most important interconnection technologies in use for the manufacture of many of today's most advanced electronic products. Read more…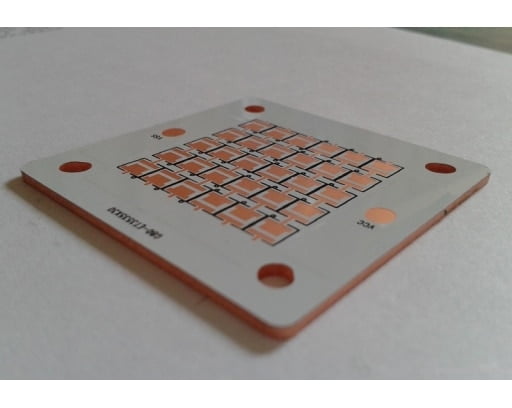 In recent years, LED industry has been rapidly developed, but the problem of heat dissipation has been puzzling the application and development of LED, especially high-power LED in the field of lighting. The application of metal substrate provides a new way to solve the heat dissipation of LED effectively. Read more…
Something only which PCBWay can proud of !!!
Prototype Fab with 24 hours Express
Team supported with over 50 professionals & technical
99% on-Time Shipping with great support from DHL
Great quality approved by customers all over the world
Trusted Experience
24 Hour Non-stop Tech Support and Production
Low Minimums
Factory Outlet PCBs with most competitive advantages
Chief PCB Manufacturer Located in China
PCB & PCBA Under One Roof
PCBWay also offers Assembly service for their PCB customers. Their online pricing software can instantly quote for your PCB Assembly service, though a rough calculation, you can still have some idea of the real cost which helps you decide to use their service, as their PCBA prices are as competitive as their PCBs. They have accumulated lots of reliable and competitive parts suppliers in the world to ensure the quality and cost of parts sourcing. All the jobs can be done under one roof, either SMT, Thru-hole or Hybrid!